Is Your Dog a Picky Eater?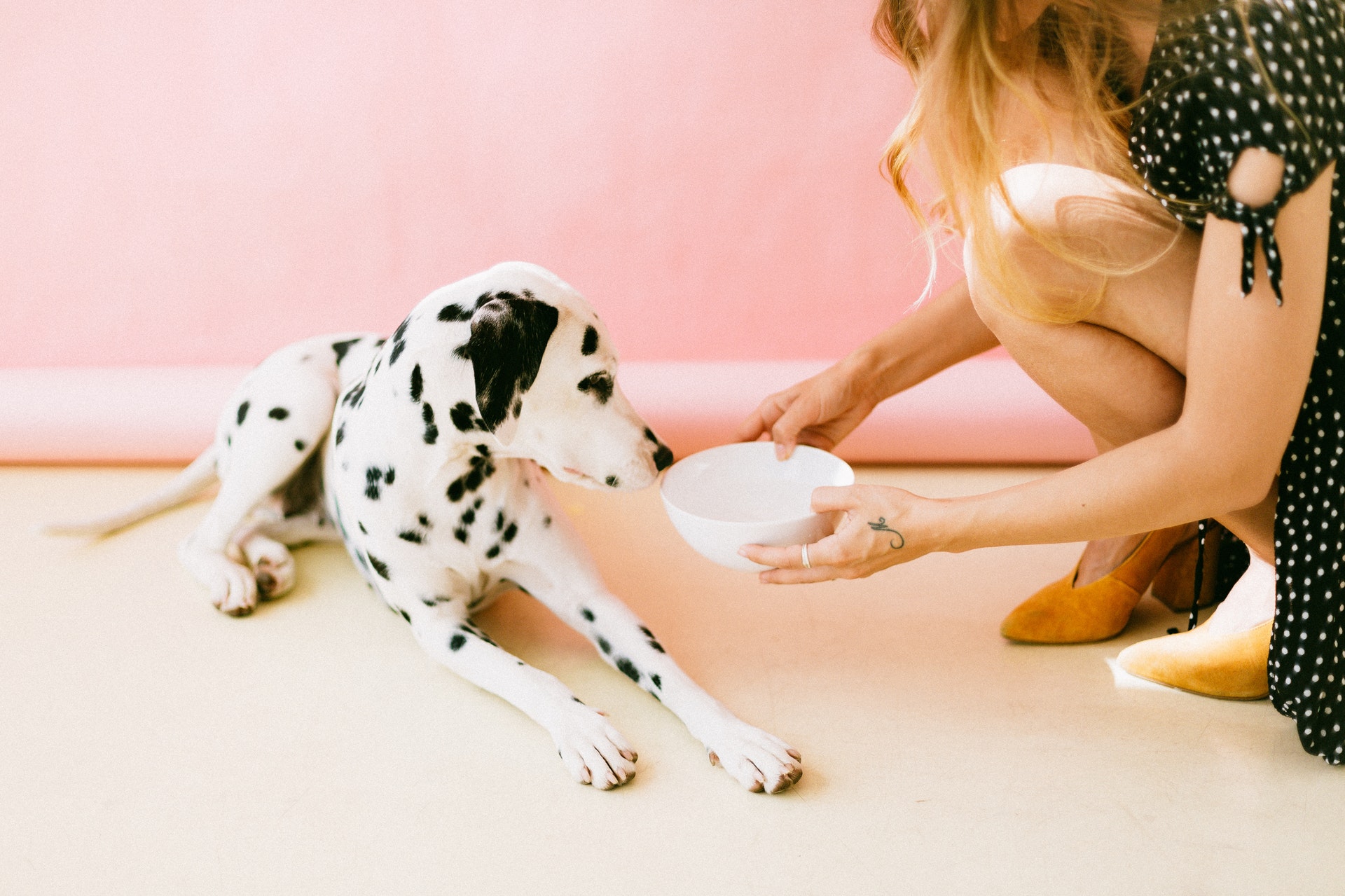 Image courtesy of Daria @ Pexels
Is your dog a picky eater?
This can be so frustrating to deal with, and is something that can affect dogs of every age, size and breed.
So, how do you encourage a picky eater to eat?
Here are a few tips...
Establish a Routine
Dogs thrive on a routine, and this includes mealtimes too.
Since your dog is a picky eater, you may want to feed your pooch just once a day. This can actually be better for your dog's digestive system than being fed more than once.
Try to stick to the same times when it comes to your dog's meals too.
Put your dog's food out at the same time each day, and leave it down for half an hour.
What do you do if your dog hasn't eaten it after half an hour?
Remove it and feed it to your dog again at his next mealtime.
This may seem like tough love, especially if your dog scavenges around for treats after not eating his meal. However, your dog won't let himself go hungry, making this one of the best strategies for encouraging a picky eater to eat his meals.
Don't Feed Table Scraps to Your Dog
It may be tempting to share a small bite of your meal with your pooch, but this will only encourage his picky eating. Not only will this mean that your dog won't be quite as hungry when it comes to his own mealtime, but human food always tends to be more appealing to a dog than dog food.
This is something that the whole family needs to get on board with...
The whole household needs to be consistent about this. You need your dog to learn that human food is for humans, and the only food that your dog should be eating is his own food.
Cut Back on the Treats
Does your dog get treats throughout the day?
If so, this could be why he has become a picky eater...
He simply isn't hungry!
Try cutting back on the number of treats you feed your dog.
What if your picky eater is in training?
You can always use some of your dog's food as part of his training treats. This is easy if your dog is fed on a kibble. If your dog is on a raw or home-cooked diet, you can still use part of his meal allowance as treats. This could be in the form of cooked meat, dehydrated meat or vegetables.
Make Sure That Your Dog Isn't Dining Elsewhere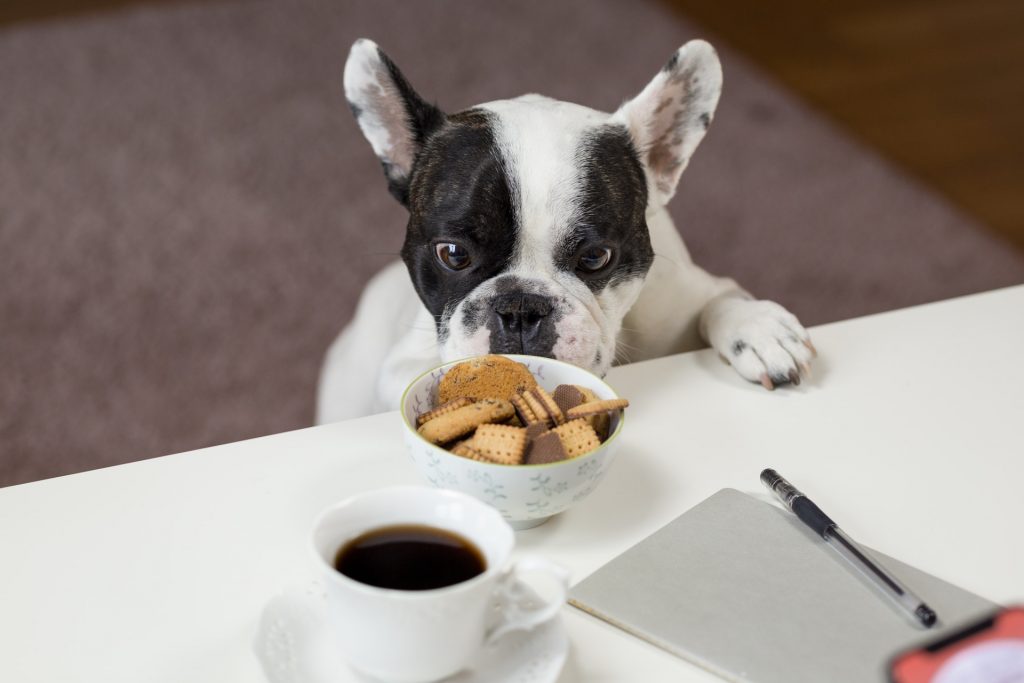 Do you have a cat? Or how about any other pets?
Dogs can be sneaky and clever, and often end up eating other types of pet food behind their owner's back.
If you do have other pets around the house, make sure that your dog is not able to access their food. This will not only help with your dog's picky eating, but will also prevent the whole host of health problems that could arise from your dog eating unsuitable food.
Add in Some Variety
This can be tricky, and is only something that you should do if you are willing to carry this on in the long term.
Would you like to eat the same food every single day?
Chances are, you'd get bored pretty quickly.
Well, the same applies to many dogs!
If you feed your dog a kibble, it could be worth trying some different flavors, alternating these with each mealtime.
You could also add in some fresh foods, whether this may be fresh meat, vegetables, eggs or anything else that would be beneficial to your dog.
Topping off a meal with some bone broth will usually encourage even the pickiest eater to eat, and will also provide your dog with so many health benefits.
If your dog is only eating the extra additions that you are adding in...
It may be worth considering a food change. It could be that your dog simply isn't gaining the nutrition he needs from the food that you are feeding, or maybe he just doesn't enjoy it. Many kibble-fed picky eaters often find their love of food when switched to a raw or home-cooked diet.
Make Sure That You Are Feeding the Right Amount
Do you know how much food your dog should be eating?
This not only depends on your dog's breed, but also his weight, age and energy levels. The amount of food that you should be feeding your dog will change as your dog progresses through life.
Many owners often end up over-feeding their dogs. If your dog is eating, but doesn't finish his meals, this could be because you are feeding your dog too much food.
Make Mealtimes Fun
If a dog is stressed, he will find it difficult to eat.
One way to overcome this is by making mealtimes fun.
How?
Try turning the meal into a game of hide and seek. Hide small portions of food around a room and let your dog sniff these out and eat them. This will appeal to your dog's instincts of having to work for his food.
Of course, you don't want to have to be doing that every day...
Fortunately, it doesn't take long for a dog to realize how much fun eating can be with this method. You can slowly hide smaller amounts of food, ending the game with the rest of your dog's food in his bowl.
When to Go to the Vet
Sometimes, there can be a medical reason behind a dog who has suddenly become a picky eater.
How do you know if a vet visit is in order?
Here are a few signs:
If your dog refuses to eat anything, and hasn't eaten anything for more than 24 hours

Your dog has suddenly lost weight

Your dog is vomiting or has diarrhea

If your dog is sluggish or lethargic
It can be difficult to know how to deal with a dog who is a picky eater. Rather than giving into this, try some of the above tips to encourage your picky eater to eat his own food, as this will be so much better for your dog's health in the long run.